Wine & Dine Annual Fundraiser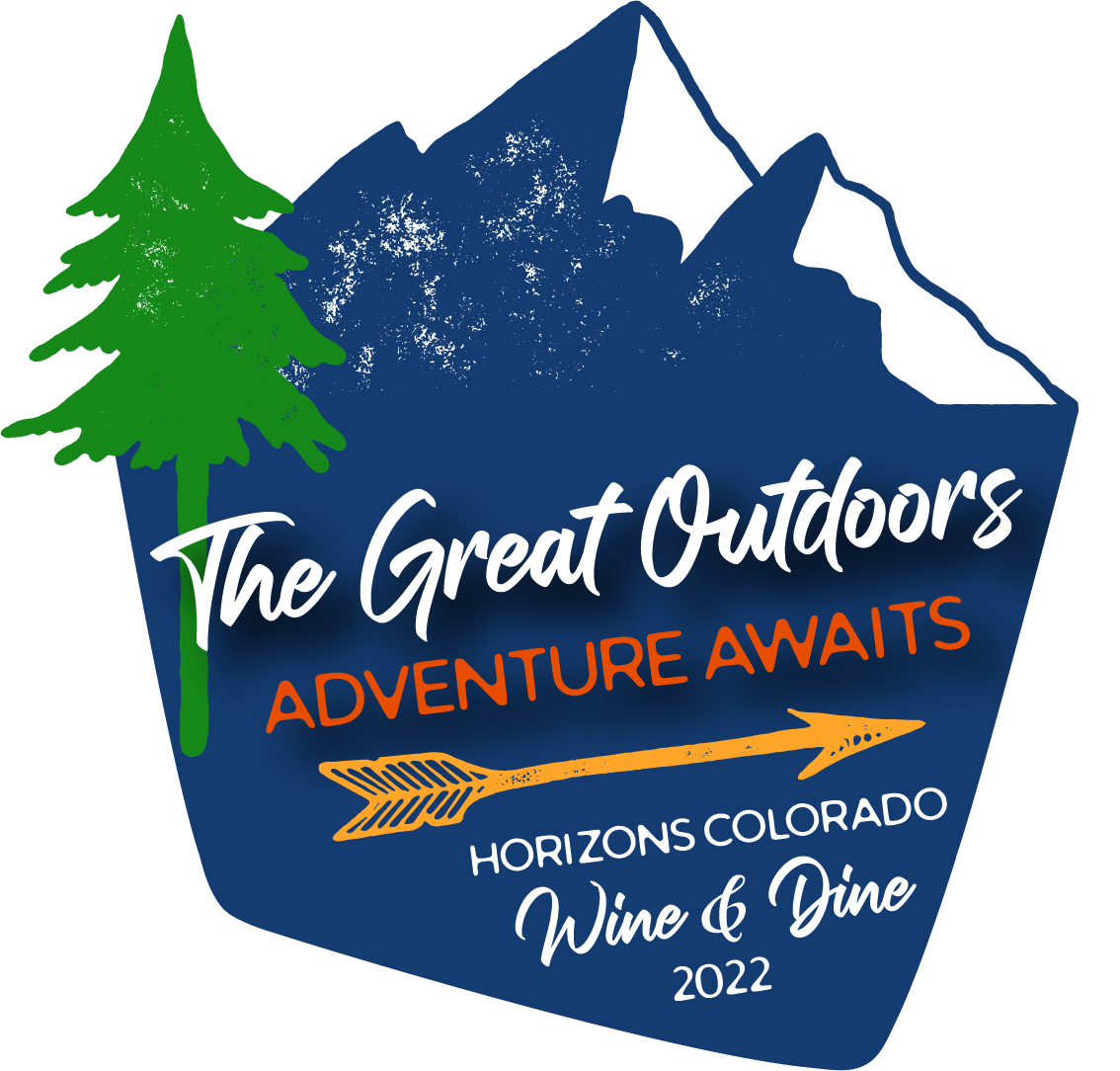 Calling all party-goers and those that want to make a difference in our community. This year's Wine & Dine event, "The Great Outdoors, Adventure Awaits," is a fantastic opportunity to bring everyone together in support of Horizons Colorado. This special night will be filled with excitement and inspiration! Thrilling games, delicious food, music, and camaraderie will make this an occasion you don't want to miss!
If ever there was a time to support Horizons, that time is now! The need to create more opportunities for all young people to thrive and be successful is clear. Learning loss due to the pandemic has severely impacted students from under-resourced communities and we are working hard to change that. In order to do so, we need the support of our community!
There are many ways to plug in and help us meet our fundraising goals! We are looking for sponsors, food vendors, wine and gift card donations, and much more! For more information, please contact our event co-chairs, Kelly Ballenger or Jessica Sigala.

Date: November 9, 2022
Location: West Gym, Colorado Academy, 3800 S. Pierce St., Denver, CO 80235
Time: 6:30-9:30pm - Check-in will start at 6pm.

Tickets are now on sale!
Thanks to our incredible sponsors for supporting Wine & Dine 2022. Horizons Colorado empowers students to lead choice-filled, meaningful lives. With your help, we can ensure that Horizons continues to be a strong partner for our students and families, now and into the future.
Event Sponsors
$10,000 Presenting sponsor - Salazar Family Foundation
$5,000 Auctioneer Sponsor - Wally and Averee Heindenreich
$5,000 Video Sponsor - Harris Law Firm
$3,500 F&B Sponsor - Sigala Ventures
$3,500 F&B Sponsor - VRCC
$2,500 Flower Grab Sponsor - Ascent Commercial Real Estate
$1,500 Card Game - Woodhouse Spa
$1,500 Go Fish Game - Trouts Fly Fishing
$1,500 Wine Whirl Wedge - Duane and Alicia Rosenfield-Layton
$1,500 Wine Whirl Wedge - Matter Family Office
Restaurant, Wine, Spirits, and Photography Sponsor
Ace Eat Serve
Bonnie Brae Ice Cream
CA Chefs
Colore
Craft House Cocktails
Dae Gee
Dazbog
DJ Guy
Grow & Gather
Hinman Pies
Jersey Mike's
Steuben's Food Service
Strange Craft